Video
SHOWREEL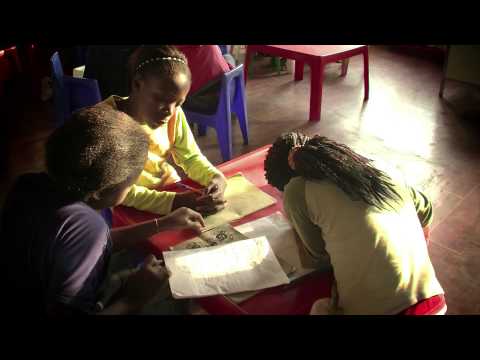 INDEPENDENT WORK
Play Me, I'm Yours
Screened at the 'Without Border" Film Festival, Rome, 2010.
In 2009,  30 pianos were installed on streets, in public squares and parks, train stations, and markets. Like a creative blank canvas, the pianos were there for any member of the public to play and engage with. The pianos were in place for three weeks, after which time they were donated to local schools and community groups.
Questioning the ownership and rules of public space 'Play Me, I'm yours' is a provocation, inviting the public to engage with, activate and take ownership of their urban environment.
Play Me, I'm Yours is an artwork by artist Luke Jerram.
Doodle For a Difference
The Night of 1000 Drawings is a one night exhibition of original A5-sized drawings.
The exhibition is the culmination of a year-long campaign and race to collect 1000 drawings, which are sold at the event and the money raised are donated to a number of charities.
The Night of 1000 Drawings is special in that it brings together  school children, homeless persons, designers, artists, art enthusiasts, aspiring scribblers and the general public under the motto 'draw anything with anything on anything A5′.
After 3 solid years, the Night of 1000 Drawings is a fixture on the Joburg and Cape Town cultural scene. The latest events attracted crowds of more than 2,000 people.
The Night of 1000 Drawings is an initiative that combines art and philanthropy and as such has made a difference in the lives of homeless people and orphans children in South Africa.
COMMISSIONED WORK
Ikamva Lethu (our Future)
A short documentary about the intertwining stories of 17 year old Aviwe, pregnant with her second child, and 15 year old Zodumo who was forced into marriage aged 13. Set in the Eastern Cape, South Africa, the documentary explores the issues of early pregnancy and forced marriage in the context of rural South Africa and the challenges Aviwe and Zodumo faced all along their teens in their quest to complete their education.
Produced by Panta Rei Media. Directed and filmed by Chiara Frisone. Edited by Morne du Toit. Commissioned by the United Nations Population Fund (UNFPA) South Africa.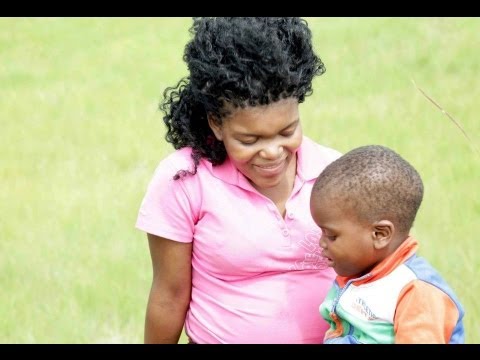 My School, My Community, My Laptop
In 2007, the Kliptown Youth Programme (KYP), a non governmenteal organisation working to fight the social exclusion of Kliptown's children, received a donation of 100 laptops from the One Laptop per Child, a US-based nongovernmental organisation providing low-cost laptop to disadvantaged children.
By taking a peek into a typical day in the life of 12 year old Thembi, this short documentary shows how the laptops – commonly know as XOs – are now an integral part of many of Kliptown's children's day-to-day life. The XOs have not only connected these children to the rest of the world, but also provided them with essential IT skills that will give them a head start in life.
Directed, filmed and edited by Chiara Frisone.
Everybody's Business: Sharing Responsibility in the Response to HIV and AIDS during the 2007-2008 Kenya Post Election Crisis
Part of the documentary series "Integrating HIV in Emergency Settings" this documentary traces back to the post election violence that engulfed Kenya in the first few months of 2008. It showcases the coordinated approach of a number of NGOs on the ground to support people living with HIV and women affected by gender-based violence. The story it told through the experience of one of these NGOs, Handicap International.
The documentary was scripted, directed, filmed and edited by Chiara Frisone. 
Commissioned by UNAIDS and Irish AID.
OTHER WORK
Empowered Over Their fields, Empowered Over Their Lives
The second documentary of the series "Best Practices Integrating HIV in Emergency Settings" highlights how food security is key to reduce vulnerability to HIV and violence through the innovative learning methodology of the Junior and Adult Farmer Field Schools in Northern Uganda.
The documentary was scripted and directed by Chiara Frisone and shot and edited by Tim Wedge.
Panta Rei Media will be producing the last documentary of the series, which is scheduled to take place in South Sudan later in 2012.
www.unaidsrstesa.org
www.fao.org
www.handicap-international.org
Not Me, Not Mine
Today, more than 30 years into the HIV epidemic, 80 per cent of all women living with HIV around the world, live in sub-Saharan Africa. In this region, 76 per cent of young people living with HIV between the ages of 15 and 24 are female. In Eastern and Southern Africa, young women are up to 6 times more likely to be infected than the males in their age group. WHY?
Not Me, Not Mine: Women, girls and HIV is a special, visual focus on women, girls and HIV that endeavours to bring to the foreground the human faces and the real stories behind the data. Understanding that individual behaviour change will not make a difference if the broader society is not mobilised and if protective policies and laws are not enforced, Not Me Not Mine: women and girls and HIV seeks to impact the audience viscerally and consciously, encouraging action in support of women and girls.
Photos by Leonie Marinovich. Produced by Bathsheba Okwenje. Video edited by Chiara Frisone.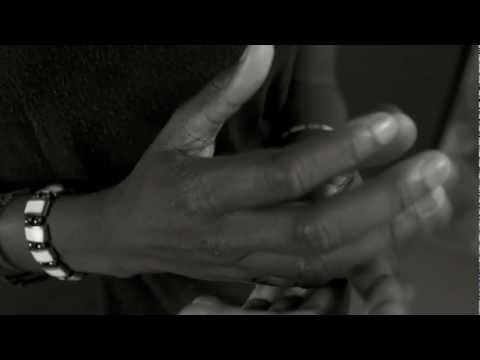 70 Juta Street
A short clip part of a multi media project collaboration between designers, artists and filmmakers documenting the development of 70 Juta Street, the new cultural and creative hub of downtown Johannesburg. Clips are usually picked up by online fashion blogs and leading South African online publications (M&G, Times, etc).
Visit 70 Juta Street Facebook Page